How to Reverse Sex Using Silver Thiosulphate
Just a quick explanation of how to reverse the sex of a female Cannabis plant using Silver Thiosulphate. The reason for reversing sex is to induce fertile male flowers for the purpose of making feminised seed. The pollen produced will be used to pollinate an untreated female plant.
All you need for this technique is STS solution, 2 female plants, and a microlitre syringe
How to prepare STS solution
Prepare a 0.1 M Sodium Thiosuphate (STS) stock solution by dissolving 1.58 g of Sodium Thiosulphate Anhydrous (2.47g if using Sodium Thiosulphate Pentahydrate) into 100 ml of water. Prepare a 0.1 M Silver Nitrate stock solution by dissolving 1.7 g of Silver Nitrate into 100 ml of water. Store the stock solutions in the dark until needed to prepare the STS.
In general, the STS is prepared with a molar ratio between silver and thiosulphate of 1:4, respectively. Nearly all of the silver present in the solution is in the form of
[Ag(S
2
O
3
)
2
]
3-
, the active complex for ethylene effect inhibition.
Prepare a 0.02 M STS by slowly pouring 20 ml of 0.1 M silver nitrate stock solution into 80 ml of 0.1 M sodium thiosulfate stock solution while stirring. The STS can be stored in the refrigerator for up to a month. However, preparation of the STS just prior to use is recommended.
Once you have prepared the STS solution you can draw a measured amount into the microlitre syringe. The droplet in the photo is about 5 microlitres. In this instance I will be using 11 microlitres at a time once a day for 7 days.

As mentioned above I will be using a total of 77 microlitres of STS applied over 7 days. The first treatment will be applied just prior to the 1st night of the flowering schedule (in this example I am transplanting from a 40mm rockwool cube into soil and moving the plant outside). In this technique the STS is applied to the apical meristem only.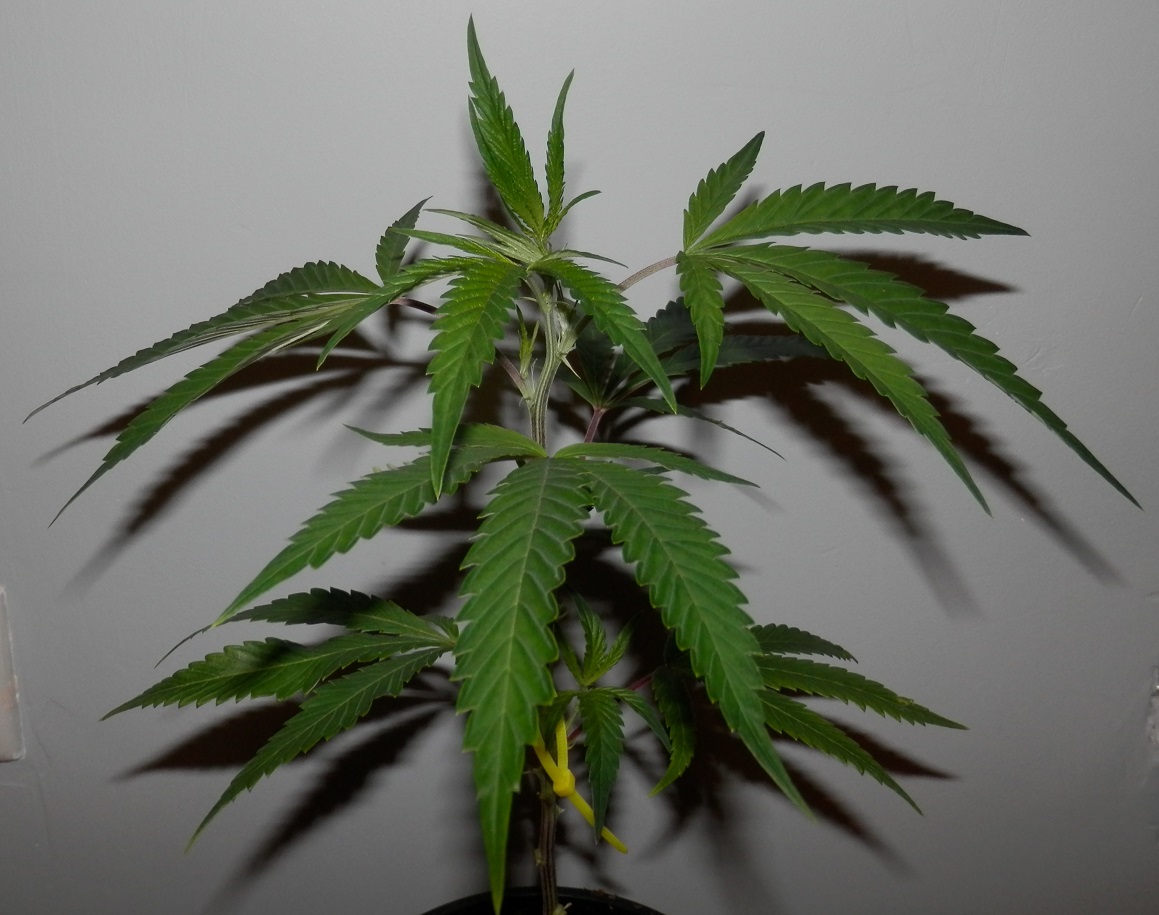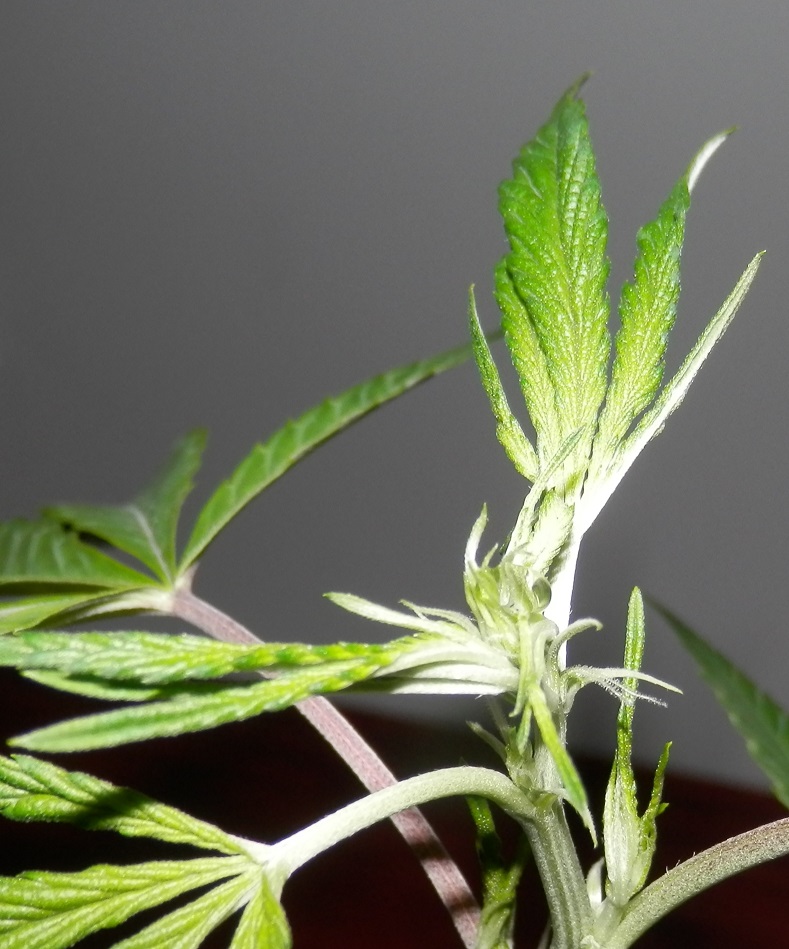 I will update this thread as the plant develops. All comments appreciated and I will try to answer any questions if I am able to.
Edited by Naycha, 13 June 2020 - 07:53 PM.