A common problem many growers face is, how to maintain a diverse range of strains, without firstly, increasing plant numbers and secondly, without extending veg room grow spaces. The answer to this question may lie in the technique known as grafting.

Grafting is used in many plant nurseries to produce consistent fruit in plants such as apples, passion fruit and citrus. And may also be applied to cannabis. In the citrus industry a variety known as a fruit salad tree is often produced. A fruit salad tree may contain various species of citrus on the one root stock, so you can have a single tree that produces; oranges, lemons, mandarins and grapefruit, reducing space requirements and workload for the home gardener and risk, for the cannabis grower.

Materials:
Grafting tape
Clean razor blades
Water
Spray bottle
Clip seal bags
Marker pen
Mother plant rootstock
A variety of cannabis plants

For this thread, Hindu kush x Cindarella 99, Cindarella 99 and Sweet Special were grafted onto a bootleg Super Silver Haze rootstock. In the fruit growing industry, all foliage is typically removed from the rootstock, and a clone (or scion, as it is termed for grafting) from a known good producer is grafted, however, in this case, the foliage of the rootstock plant was kept.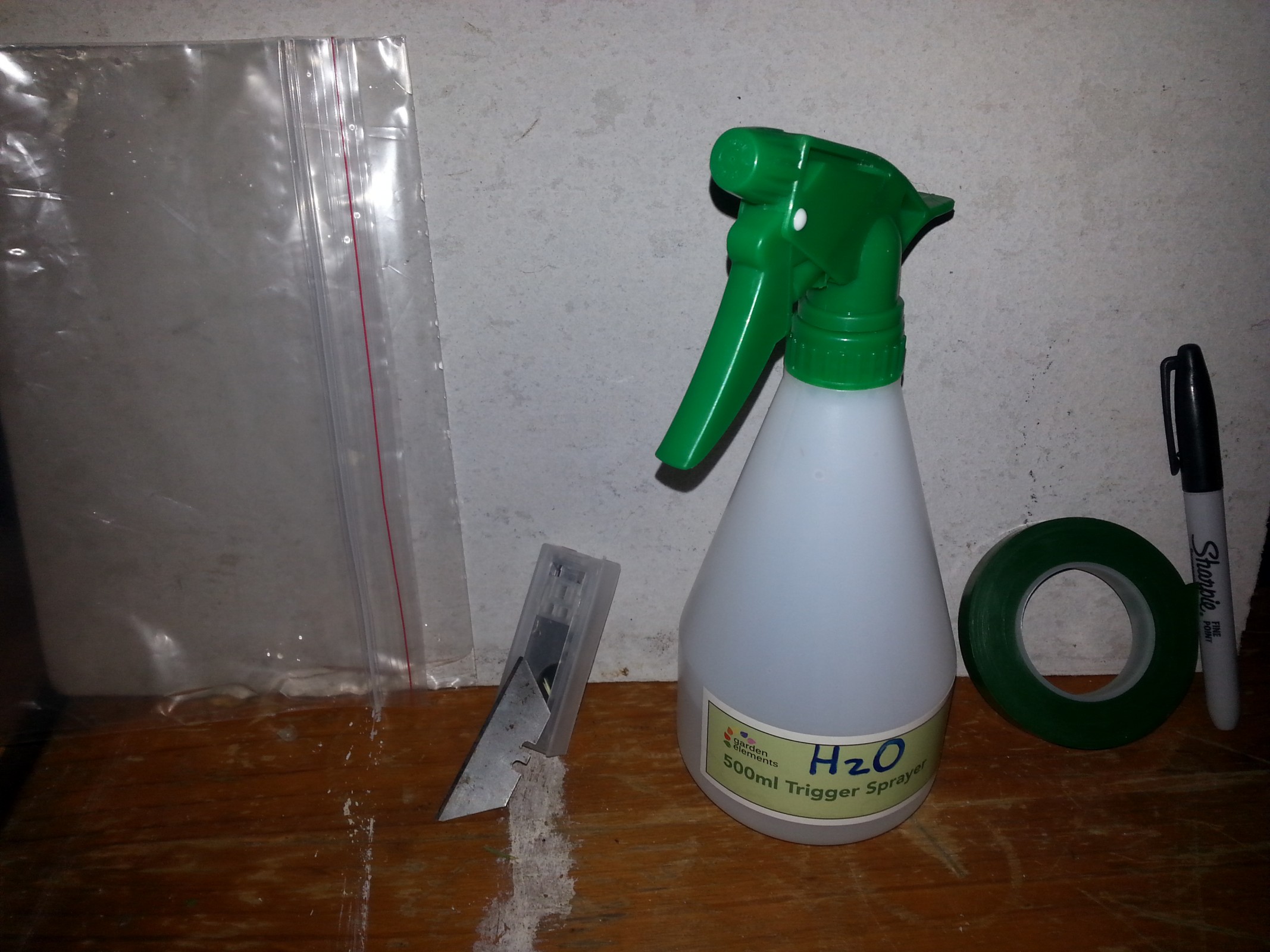 Method:
Cuttings were taken from the lower branches of the HK99, C99x and SS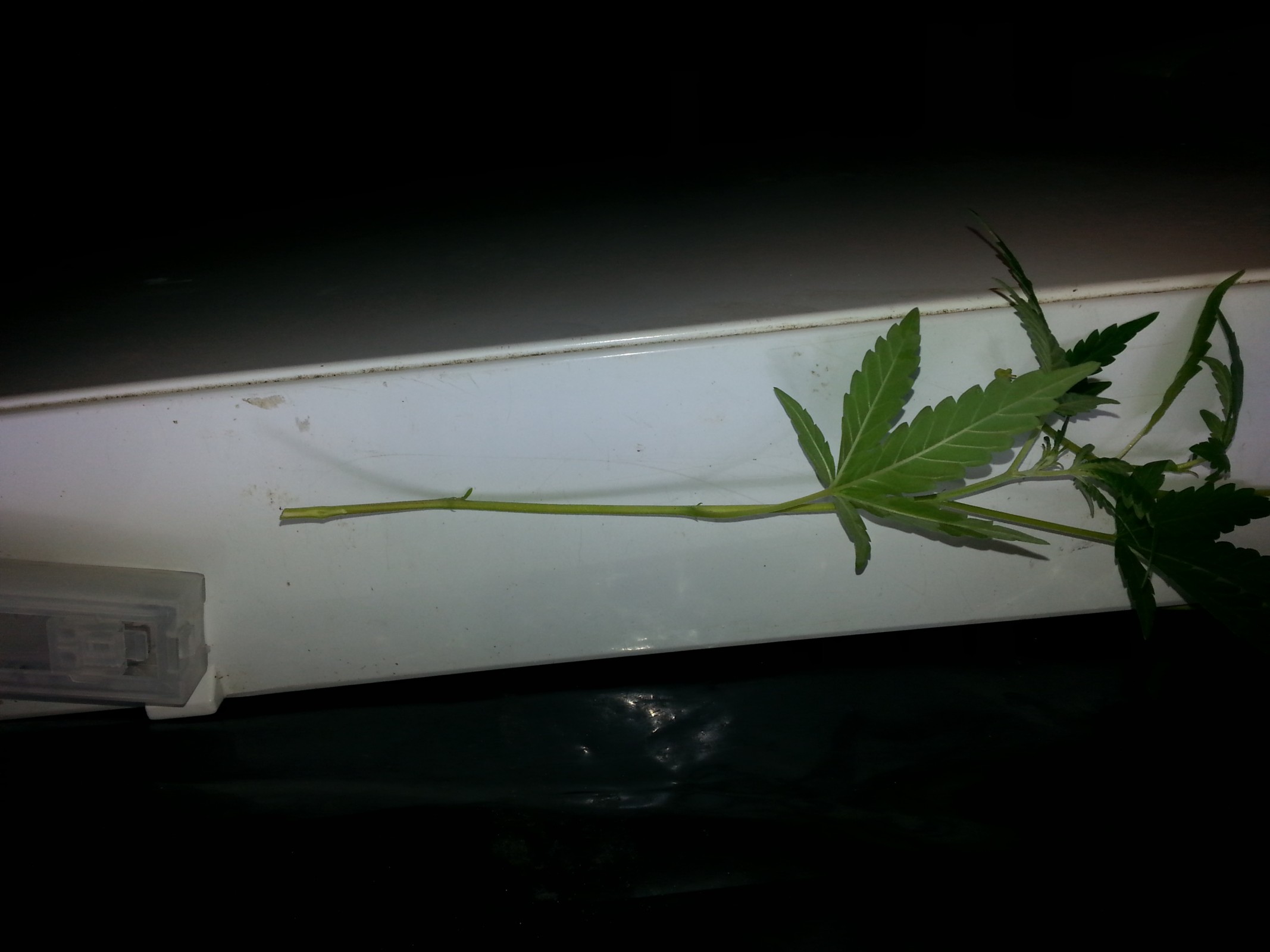 Using a clean razor blade, tops were removed from the rootstock a few cm's above a node,

A cut was made directly into the top of the newly cut stem.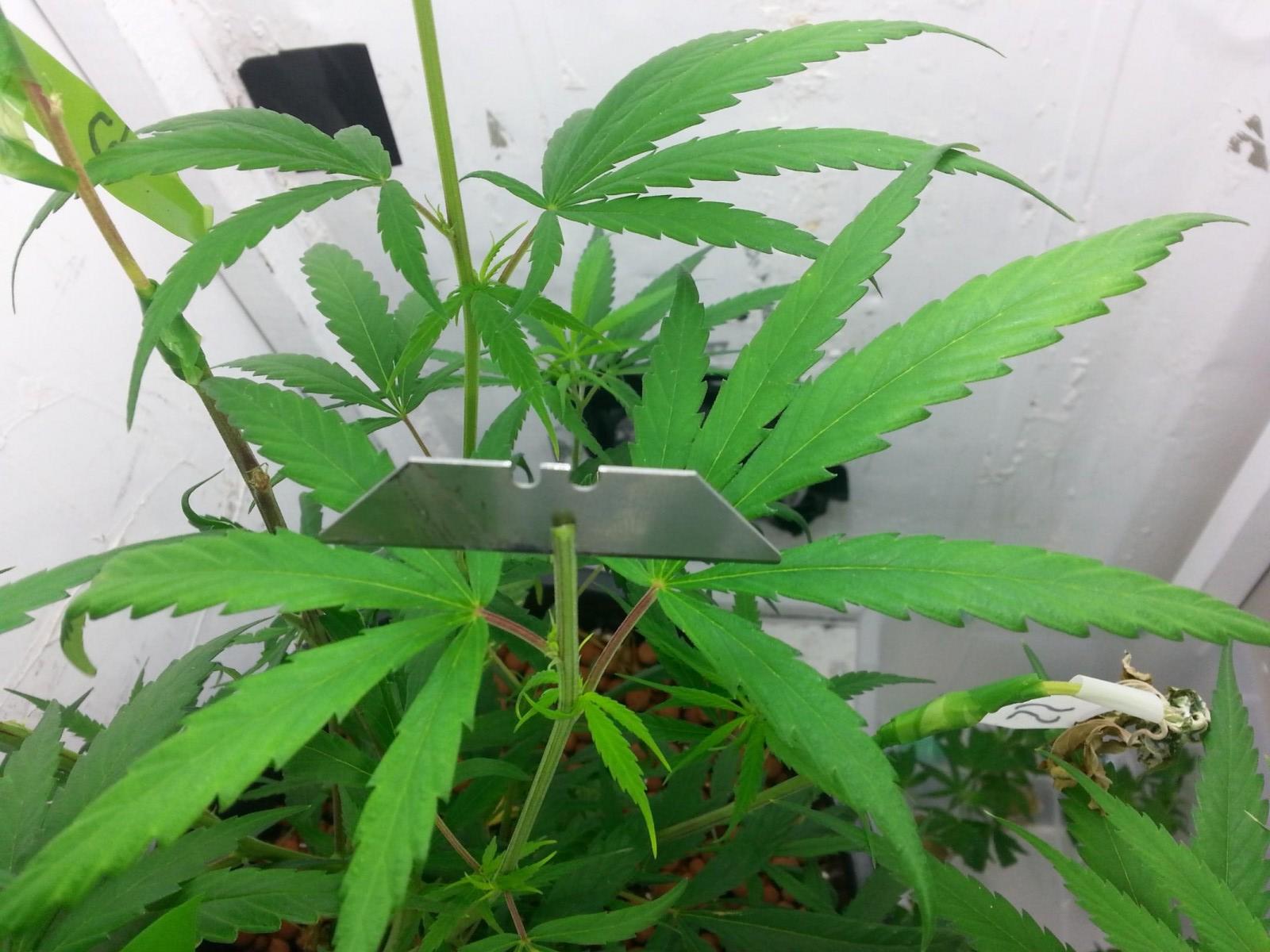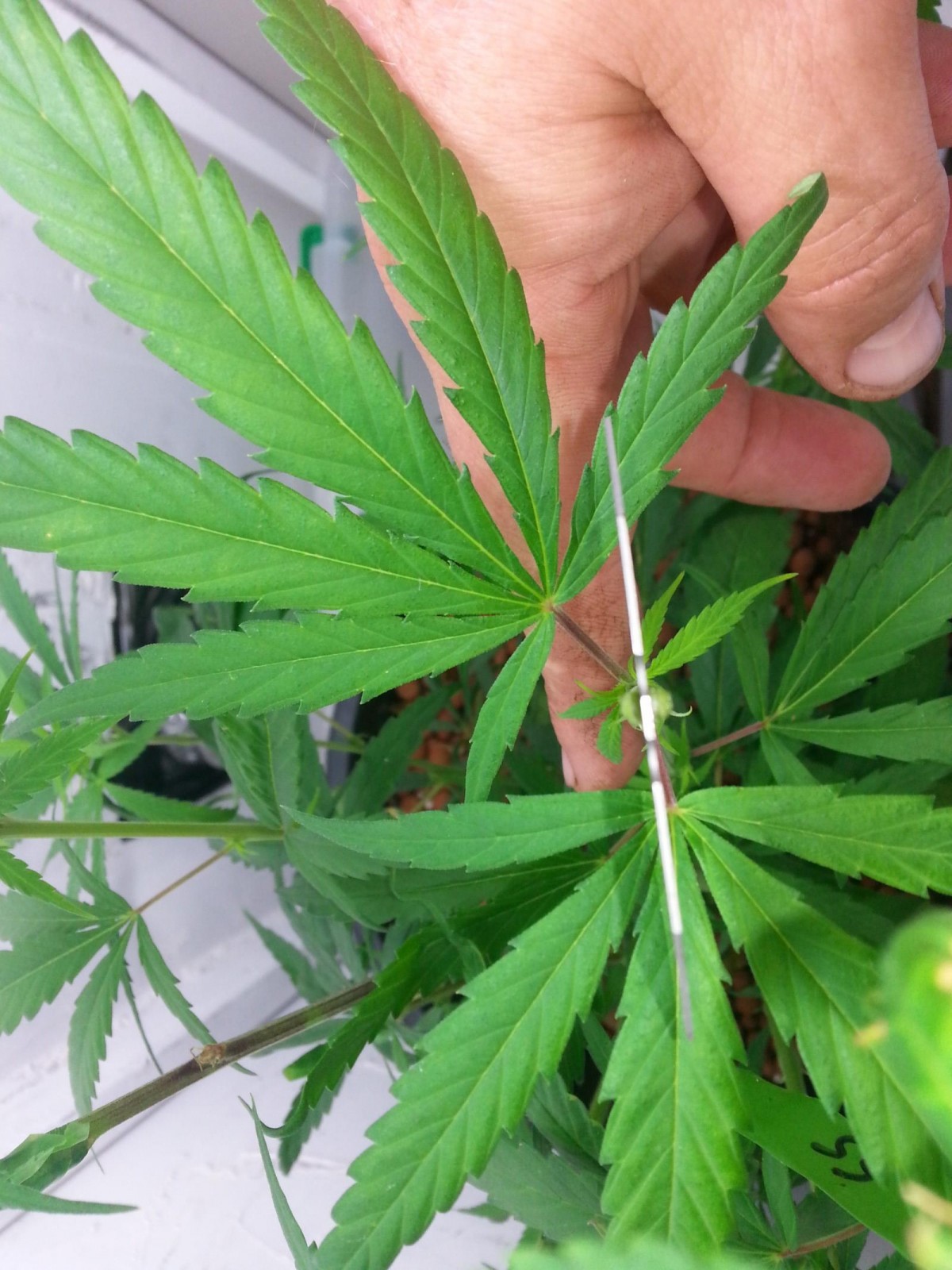 The base of the scion was cut to form a wedge shape, exposing the cambrium layer, before being placed into its new home in the rootstock.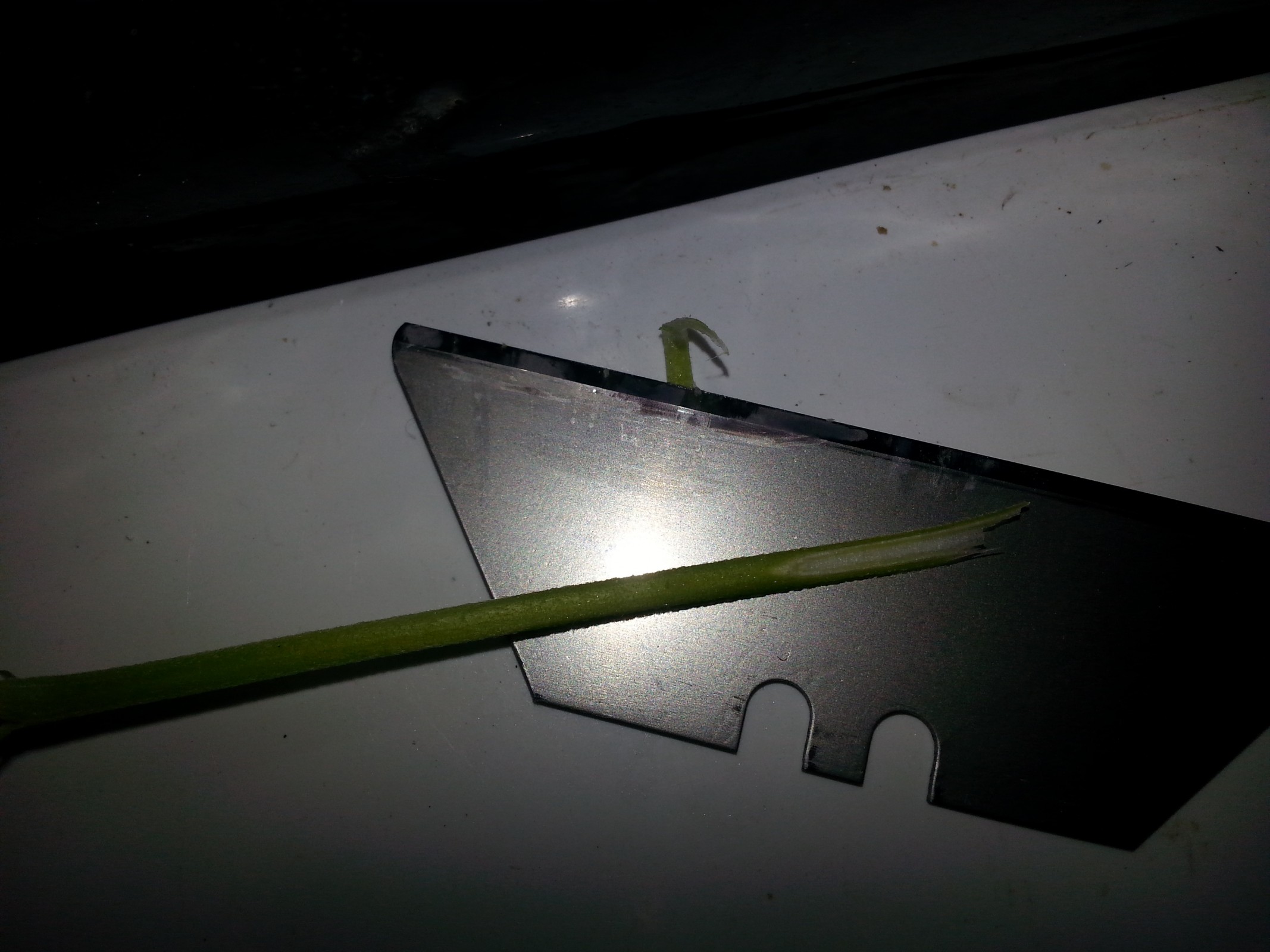 Next, grafting tape was used to seal the two pieces together.
Finally, water was sprayed into a clip seal bag which was placed over the new branch.
For the following week or so, 'till the wound was mostly healed, the bag was carefully opened and sprayed with tap water.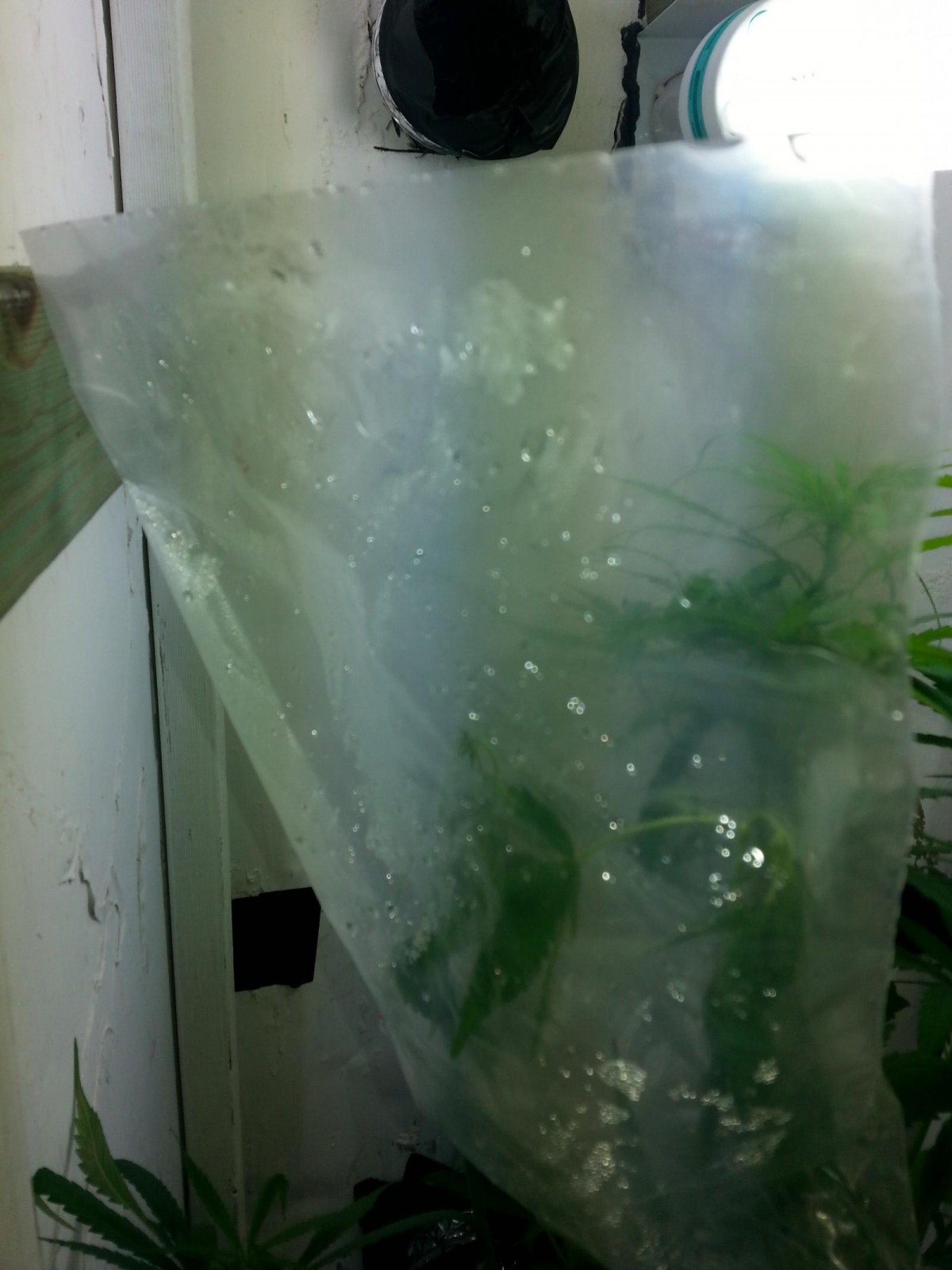 Over the next few days, the new scions began to wilt and look generally droopy and sick. After a couple of days the survivors turned towards the light and perked up again. In this example, there was about a 50% success rate.
Once the new branches were looking healthy again, the bag was removed.
TBC
Edited by Ford Fairlane, 27 May 2015 - 10:59 PM.