1
1
votes
Second Summer Seedlings, Continued...
Posted by Bonquisha Fullcone , 17 March 2013 · 3503 Views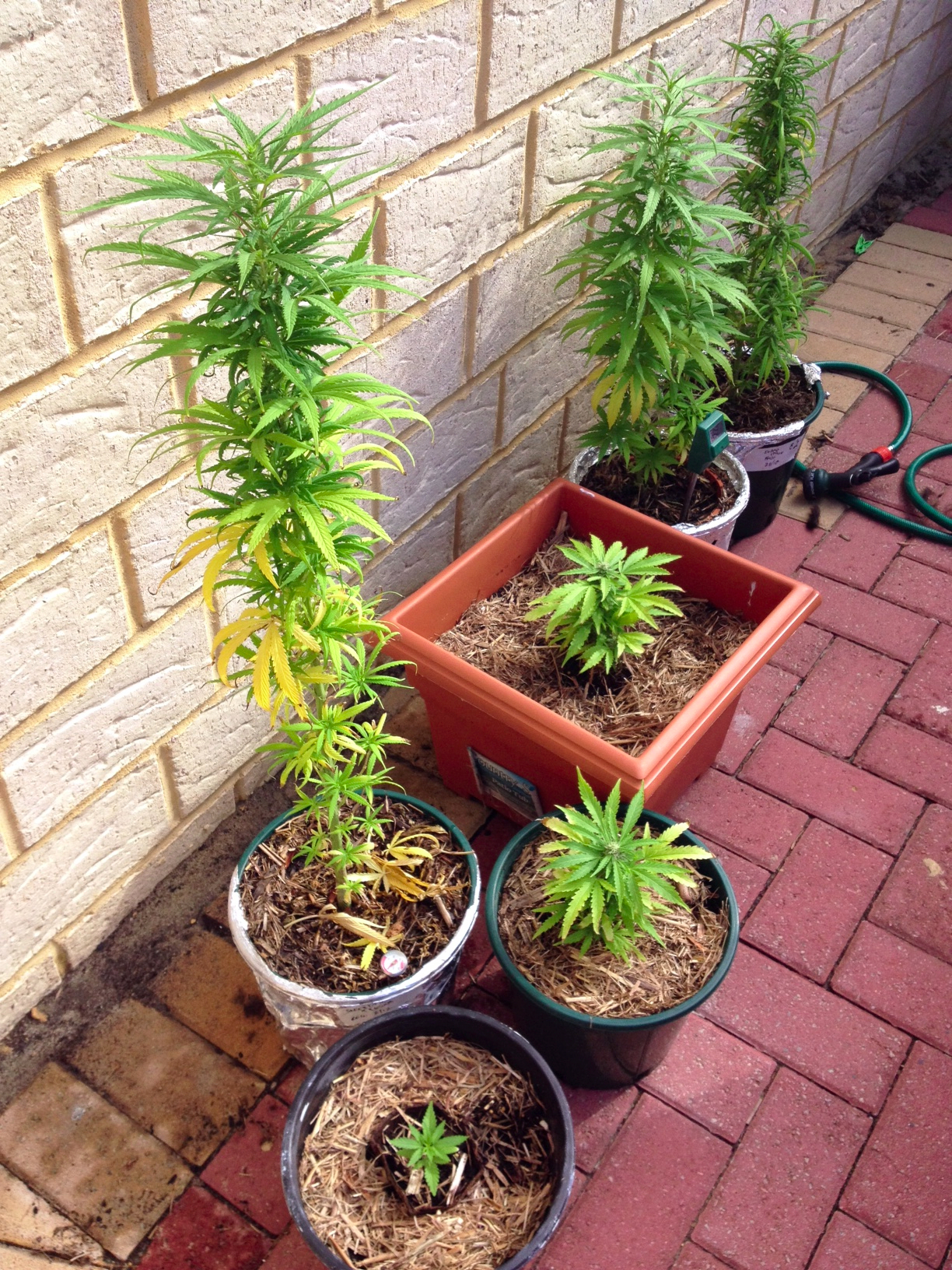 Been a while since updating this grow blog, should keep better track of things haha !
So what we have going here is :
- (Strain)(Date Planted from Seedling)
- Sleestak x Skunk (2/12)
- Sleestak x Skunk (5/12)
- Super Lemon Haze (28/10)
- Northern Lights (Clone)
- Northern Lights (Clone)
- Unknown (Either Sleestak or SLH)
As I am a bit of a novice with this all, it seems the biggest girl of the lot is having some troubles, I guess its either some nutrient lockout or not enough of something, or, too much of something ? I've tried adding some "RichGro Complete Trace Elements" but I'm 99% sure that just burnt her more ! Since then have flushed her (and the other girls) a few times with just regular tap water, but I'm not too sure on what to do next, specifically, what to add, or, how to get her in better shape..
At the moment Bunnings is pretty much the go to for anything, once I have a bit of a shopping list I might try get some specific things from a nursery (Dolomite, Shroom Compost etc) but, apparently they're a bit nosy so, might give that a miss (though I think they'd be the way to go for soil etc)
https://cannabis.com...nd-summer-grow/
Is a link to the album of the photos. I'm a bit confused with how to get the album to simply "show up" within a post haha

Any help would be appreciated, as the last thing I want is for things to go totally Due South (haha! anyone remember that show?!
) It might be as simple as adding something to fix up the nitrogen levels? or maybe even just totally re-pot them (though, would that stress them out bad ?)
I'm slowly getting my shit together to figure out a solid soil mix (Perlite, etc) and ideally aiming to be able to just give the girls tap water without having to screw around with ph-ing the water (just annoying and so fiddly)



Water Run off from the biggest girl, around 6.5ph or so